Tarlair open air pool improvements suggested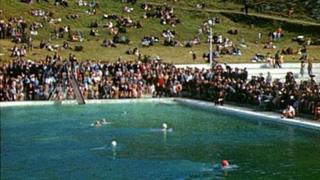 Councillors are being asked to approve a £300,000 programme of essential improvements to a former 1930s outdoor swimming pool complex at Macduff in Aberdeenshire.
The complex at Tarlair has deteriorated since its closure in the 1970s.
It is one of only a handful of Scotland's open air pools which remain.
Aberdeenshire Council officers are recommending essential repairs costing up to £300,000. The cost for full refurbishment could be £2.5m.