European fisheries commissioner issues mackerel time warning to Iceland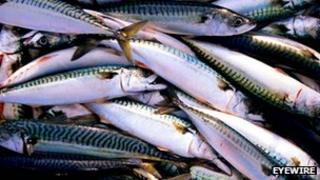 Europe's fisheries commissioner has warned Iceland's new government that it needs to negotiate fast or face sanctions over mackerel fishing.
Maria Damanaki visited the country to discuss the ongoing crisis over how much mackerel - Scotland's most valuable catch - its industry fishes.
She was told Iceland wanted to wait until October before negotiating.
However the commissioner said that was too late and that a negotiating position was needed within weeks.
A new coalition government emerged in Iceland after a general election.
Siguraur Ingi Johannsson, Iceland's minister of fisheries and agriculture, said: "We were pleased to welcome EU Commissioner Maria Damanaki to Iceland last week to discuss the ongoing debate over mackerel fishing rights in the North Atlantic.
"At the meeting Iceland expressed its sincere willingness to return to the negotiating table as soon as possible in order to find a fair solution to this dispute.
"We must all work together to protect the mackerel stock through sustainable fishing levels based on collaborative scientific research."
The Scottish industry has demanding sanctions against Iceland and the Faroe Islands for what it says is over-fishing of mackerel.