Tarlair open air pool set for £300,000 of improvements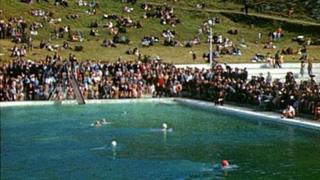 A £300,000 programme of essential improvements to a former 1930s outdoor swimming pool complex at Macduff in Aberdeenshire has been agreed by councillors.
The complex at Tarlair has deteriorated since its closure in the 1970s.
It is one of only a handful of Scotland's open air pools which remain.
Aberdeenshire councillors approved outline proposals for repairs, and asked for a further report on possible future work.