Orkney MSP slams RMT union over Orkney Ferries dispute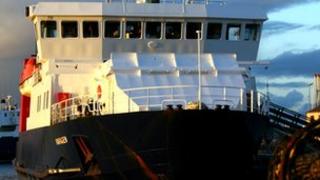 An MSP has criticised "sabre-rattling" union leaders involved in the Orkney Ferries dispute.
The RMT shipping union has threatened to escalate action after rejecting the latest pay offer.
And officials have suggested that they could hit the busy summer schedules which are crucial to the local tourist economy.
Orkney MSP Liam McArthur said: "This issue is too important to be treated like a playground power struggle."
He added: "Most people in Orkney will be appalled by the sabre-rattling rhetoric from certain union representatives involved in this dispute."
"The on-going disruption to these lifeline ferry services is causing serious and potentially lasting damage to some of the most fragile communities in Orkney. Threats now of an escalation to that disruption are completely unacceptable."
And he urged the operators and the unions to hammer out a solution saying: "Both sides need to get back to the table and agree a compromise without delay."
The most recent offer was made following talks between the union and the company, and with the involvement of arbitration service Acas.
It was rejected by RMT members in a secret ballot who claimed the proposed deal amounted to a substantial pay cut in real terms.
And officials warned that unless a satisfactory settlement is reached there is a danger of escalating action over the summer.
Orkney Ferries provides an inter-island service on nine routes between Orkney and 13 island destinations and operates around 20,000 sailings each year.