Shetland Super Puma crash: Funeral of Sarah Darnley in Moray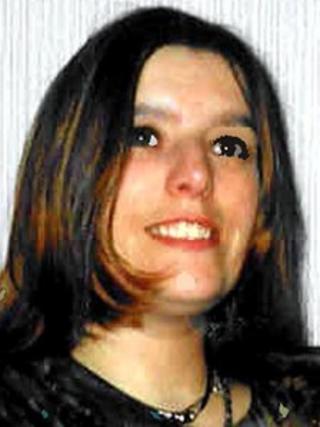 The funeral of one of the four victims of the Shetland Super Puma tragedy has been held in Moray.
Sarah Darnley, 45, of Elgin, died when the helicopter crashed into the sea on Friday 23 August.
A celebration of Ms Darnley's life took place in Moray Crematorium at Broadley, by Buckie, from 14:30.
Relatives - who earlier described her as "a fun-loving free spirit" - requested that donations be made to local charities.
Ms Darnley's mother Anne previously said in a statement: "Sarah lived life to the full, she was easy-going and a one-off.
"She will be deeply missed by all who knew her."
An investigation into the Super Puma AS332 L2 crash is ongoing.
Gary McCrossan, 59, from Inverness, Duncan Munro, 46, from Bishop Auckland, and George Allison, 57, from Winchester, also lost their lives in the incident.
Mr McCrossan's funeral was held on Friday.