Malcolm Webster case: Wife murder conviction appeal under way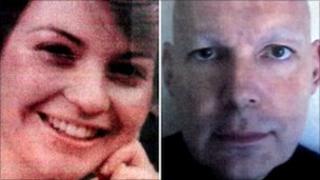 A man who was found guilty of murdering his wife in a car crash in Aberdeenshire has begun his appeal against the conviction.
Malcolm Webster, 54, was jailed for a minimum of 30 years for murdering Claire Morris in 1994.
He was also convicted of staging a similar attempt to murder his second wife in New Zealand.
Webster, from Surrey, maintains his innocence. The appeal hearing is taking place in Edinburgh.
Webster was found guilty in 2011 of murdering Ms Morris, 32, who was originally from Kent, in a faked car crash.
The jury at the High Court in Glasgow accepted that he set fire to the vehicle with his unconscious wife inside it, before later receiving an insurance payout.
Defence counsel Gary Allan QC told the start of the appeal hearing there had not been enough evidence at the trial to prove that the death of Webster's wife had not been a tragic accident.
"There is insufficient evidence to support the inference that Webster started the fire deliberately, with murderous intent," he said.
The hearing is due to continue on Wednesday when advocate depute Derek Ogg QC is expected to present the Crown's answers to Mr Allan's claims to Lord Eassie, Lady Clark of Calton and Lord Wheatley.