Positive line of inquiry over Aberdeen death identity mystery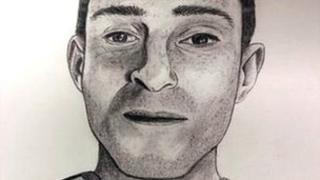 Police who issued an appeal for help over the identity of a man whose body was found in Aberdeen have said they are following a positive line of inquiry.
The man - believed to be about 30 - was found on Sunday 8 September in The Boardwalk at the beachfront.
An artist's impression was released in the hope it may solve the mystery.
The man's death is not thought to be suspicious.