Hamilton School fees return 'not favourable' warning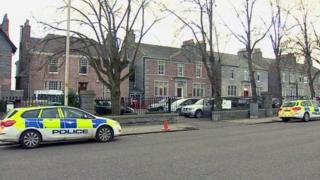 Liquidators called in to a closed private Aberdeen school have said it "does not look favourable" for parents hoping to get fees back that they paid in advance.
KPMG said its Hamilton School process is at an early stage and it is looking into the company's financial affairs.
The school has shut down, leaving nearly 80 people out of work.
The council reopened the mothballed Braeside Primary to accommodate pupils as a temporary measure.
The Hamilton School closed after inspectors said they were not confident pupils were "safe and well cared for".
Following the closure school directors decided to stop operating the associated nursery.
The Hamilton School had 105 pupils and the nursery cared for 225 children.
Two women aged 65 and 25 have been charged following police inquiries into the school.