No ban on visits to Aberdeen City Council buildings by ministers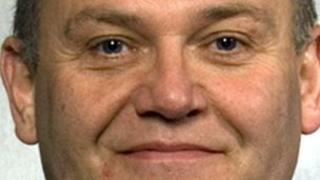 Scottish government ministers will not be banned from visiting Aberdeen City Council buildings, the authority's leader has insisted.
Barney Crockett's assurance came after Labour colleague Willie Young sparked controversy with the suggestion.
The authority instead voted narrowly to review the protocol for ministerial visits, following an acrimonious debate.
Earlier, a motion of no confidence in Mr Young was ruled out of order.
The council was told there needed to be more warning before a motion of no confidence could be considered.
The SNP group earlier said Mr Young needed to be brought into line.
The Labour motion called for talks aimed at creating a "positive working partnership" with the Scottish government, and a "revised protocol for the organisation of ministerial visits".
A warning about language and behaviour had to be issued during the heated full council debate.
Last year, Labour was unhappy about First Minister Alex Salmond's visit to a school during a by-election campaign.
The visit to Bramble Brae Primary came two days before the Donside by-election, which was won by the SNP.
Mr Salmond said the visit was at the request of parents worried about the school's future.