Hamilton School closure families in Aberdeen contact solicitors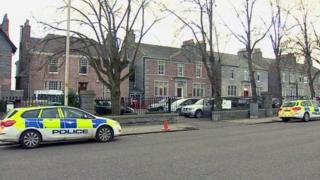 A number of families affected by The Hamilton School closure in Aberdeen have contacted solicitors.
The private school closed after inspectors said they were not confident pupils were "safe and well cared for".
Following the closure, school directors decided to stop operating the associated nursery.
Aberdeen solicitors Balfour and Manson said there were financial worries for parents who had paid out for school and nursery fees.
Liquidators KPMG recently said there was no guarantee that fees paid in advance would be recoverable.
The Hamilton School had 105 pupils and the nursery cared for 225 children.
Two women aged 65 and 25 have been charged following police inquiries into the school.