Joint investigation at Aberdeen Waldorf School and nursery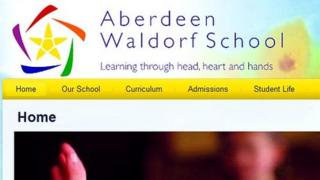 A joint investigation is under way at an independent Aberdeen school and nursery.
The Care Inspectorate said it had received complaints about "staffing and the care of children" at the Waldorf School Kindergarten.
A spokesperson said: "Because concerns have been raised about the school as well as nursery, we are carrying out a joint inspection with Education Scotland."
The Waldorf School is in Craigton Road.
An Education Scotland spokesperson added: "Education Scotland has commenced an inspection together with the Care Inspectorate of Aberdeen Waldorf School.
"Once the inspection is complete a parental letter detailing the findings will be published on our website."