Scottish independence: Aberdeen City Council expects complaints over 'No' letter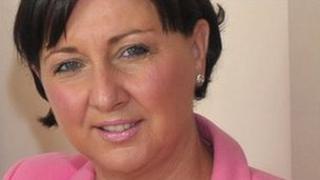 Aberdeen City Council's chief executive has told staff it is likely a number of complaints will be received about letters endorsing a "No" vote in September's independence referendum.
The Labour-led administration decided more than 100,000 letters would be included in council tax bills.
Valerie Watts has now contacted staff.
She wrote: "I appreciate that it is likely that we will receive a number of comments and complaints from members of the public."
She added: "I would ask that you forward any that you or your team receive to my office."
The letter added: "I fully appreciate that we all have our own views on the current constitutional debate under way."
Aberdeen City Council is run by a coalition of Labour, the Conservatives and independents.
The SNP had called for the letters to be pulped, but the coalition backed the move to send them.
Labour council leader Barney Crockett insisted it was not political campaigning.
SNP and Lib Dem councillors had walked out Tuesday's meeting after it was decided to hold the discussion on the letters in private.
SNP group leader Callum McCaig said it was "beyond pathetic".