High living cost in north east of Scotland 'hitting health care'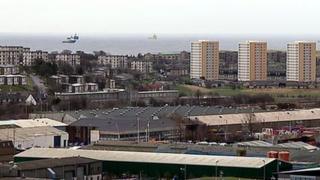 Health care in the north east of Scotland could suffer because the high cost of living is putting medical workers off moving to the area, it has been claimed.
NHS Grampian has found it difficult to recruit staff to fill some key vacancies in recent years.
A report to members of the board said it was imperative they tackled what it called a major workforce challenge.
A range of options will be discussed on Friday.
The report said there were problems in areas including oncology, emergency medicine, psychiatry, paediatrics, radiology and several specialisms.
Golden hello
Added to that list were shortages including GPs, midwives, health visitors, and senior nurses.
The report highlighted the cost of living in the area as a key reason why staff were unwilling to relocate to the north east.
One option was a 5% pay rise for all staff, but that would cost £21m.
Others included starting salaries further up a post's pay scale, or widening the availability of a £5,000 'golden hello'.
The report warned there was a major risk NHS Grampian would fail to properly serve the north east community otherwise.