Aberdeen tower blocks 'need millions spent on them'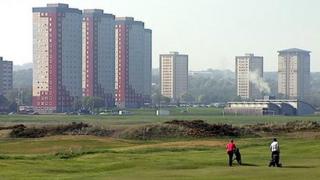 Millions of pounds needs to be spent on Aberdeen's tower blocks or they will no longer be fit for use, it has been warned.
Aberdeen City Council's housing committee heard that work needs to be carried out on seven blocks of flats.
It would cost an estimated £16.7m.
It is said the flats would otherwise continue to be badly affected by water leaks and the deterioration of external walls.
The cost of maintenance and repairs would also continue to rise.
It was recommended that the committee instruct the director of housing and environment to pursue the proposal to carry out repairs.