Three nights at home considered for Orkney pupils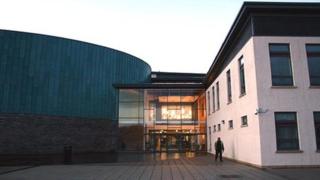 A consultation on the possibility of remote Orkney pupils spending three nights at home at weekends is under way.
Most Kirkwall Grammar School pupils from Westray, Sanday, Stronsay and Eday travel home on Fridays and return on Sunday afternoons.
Now the council is assessing the potential effect on school and ferry timetables of them travelling on Monday mornings.
The consultation runs until 1 July.
Peter Diamond, the local authority's head of schools, said: "Isles parents have asked us to consider the feasibility of pupils from these communities travelling on Monday mornings instead - enabling a three-night weekend at home.
"To achieve this, ferries would have to arrive in Kirkwall on Monday mornings earlier than at present, or the school day would start later, or there would need to be a combination of the two.
"The consultation will help us gather views on a number of options, with the results presented to councillors for consideration later this year."