BrewDog reports profits up 383% to £2.3m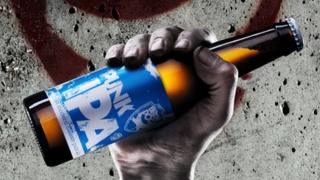 Scottish drinks firm BrewDog has seen profits reach £2.3m for 2013, up 383% on the previous year.
BrewDog - founded in Fraserburgh and now employing more than 300 people - reported an annual turnover of just over £18m, up 70% on 2012.
The company has been opening bars around the world.
Co-founder James Watt said: "2013 was a brilliant year for us and our financial results show that. This is a hugely exciting time for BrewDog."
An expansion of its brewery in Ellon in ongoing, including a new visitor centre.
Mr Watt said: "The sky really is the limit. Our brewery expansion will help us keep up with demand as the insatiable thirst for craft beer grows."