Aberdeen man David Robertson jailed for sex crimes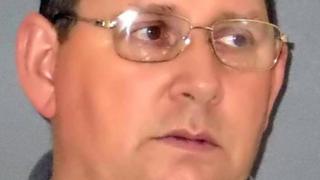 A former community centre caretaker who raped and abused vulnerable adults and children has been jailed for 15 years and four months.
David Robertson, 56, from Aberdeen, told a social worker who prepared a background report on him he was "more of a monster" than he had thought.
Robertson abused 16 people between 1974 and 2011.
The offences were committed in Aberdeen, a holiday park in Arbroath, a caravan park at Nairn and in Keith.
Robertson had earlier been convicted of a total of 25 charges including indecent behaviour, assault and rape.
He was convicted of raping two women and a girl under the age of seven. Two men were also among his abuse victims.
Sentencing him at the High Court in Edinburgh, judge Lord Boyd of Duncansby also ordered that Robertson be kept under supervision for a further 10 years when he can be returned to jail if he offends again, or breaches licence conditions.
The judge said: "It is clear while at liberty you pose a substantial risk to the public."
He added: "Seven of the victims were girls under the age of 16, two were adult women with learning difficulties and one of your male victims also had learning difficulties.
"No one who sat through the trial could fail to be moved by the accounts of abuse at your hands.
"One of the victims said the day the family moved away from Aberdeen was the happiest day of her life as she knew she would then be free from you."
Lord Boyd said he considered that Robertson had little or no insight or understanding of the effect of his crimes on his victims.
During the trial, one victim wept as she recalled how she had been raped as a child by Robertson. She said he would give her ice cream to remain silent about the abuse.
Robertson, who formerly worked at the Lord Provost Henry E Rae Community Centre in Aberdeen, accepted he had committed some of the offences during evidence, but denied the rape charges.
He had potentially faced a life sentence under an Order for Lifelong Restriction (OLR).
A forensic psychiatrist had assessed him as a high risk, but his report came in for criticism from a forensic psychologist.
Lord Boyd said he would not make an OLR before passing sentence on Robertson.
Robertson will be on the sex offenders' register for the rest of his life.
'Incredible bravery'
Following the sentencing, Liam Murphy, procurator fiscal for the north of Scotland, said: "The actions of David Robertson devastated the lives of many, left permanent mental scars on his vulnerable victims and destroyed a number of families.
"Thanks to the incredible bravery of his victims in coming forward to report what happened to them, it has been possible for us to bring him to face the full force of the law for his despicable crimes."
A statement from Police Scotland said Robertson was a "highly manipulative and controlling individual" who had committed a catalogue of sexual abuse against children and vulnerable adults in every decade since the 1970s.
Det Insp Malcolm Jones said: "Many of his victims were targeted because of their vulnerability and it is due to their courage in coming forward and giving evidence during the trial that his abuse has come to an end.
"I would like to take this opportunity to pay tribute to the strength and character shown by the victims and also thank those who have supported them at this time. It is my hope that the convictions and sentencing today will provide some form of closure for them."