Disease-hit honeybee hive destroyed near Tarland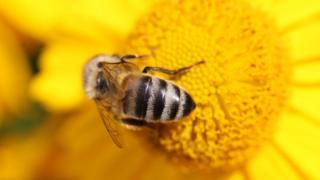 A honeybee hive in Aberdeenshire had to be destroyed after it was found to have been infected by American Foulbrood (AFB).
The disease kills bee larvae and there is no permitted treatment for it in the UK.
The outbreak at an apiary near Tarland was found as part of a Scottish government bee disease surveillance programme.
AFB was confirmed in tests by Science and Advice for Scottish Agriculture.
The government said the disease was contagious and difficult to eradicate. It is resistant to extreme temperatures and chemicals.