NHS Grampian hails recruitment 'progress' at Aberdeen Royal Infirmary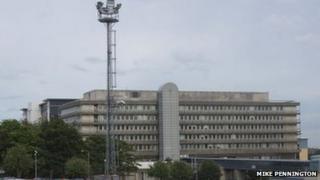 NHS Grampian says "significant progress" has been made in recruiting more staff to Aberdeen Royal Infirmary's emergency department.
It follows a warning that staff shortages could endanger patient safety.
The board of NHS Grampian will this morning be told that two new consultants have been appointed in A&E.
One takes up their post this month, the other in 2015 with a third consultant post currently being advertised.
A clinical manager for A&E is also expected to be appointed within a month.
The report says a revised consultants' rota is being developed which will provide the "safest" level of cover.
More "middle" grade doctors have also been taken on and three extra emergency nurse practitioners.
However, the report warns of remaining "key risks" - including considerable pressure on the current consultant team to support this changeover of staff, plus time for new recruits to "bed into" the department.
A&E consultants warned in June that they were concerned doctors wouldn't be able to provide the safe care of patients because of the staffing situation.