Royal Oak sinking survivor Bert Pocock of Reading dies aged 92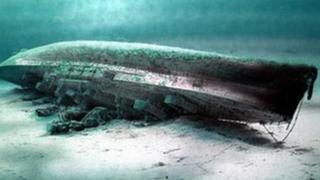 One of the last survivors of the sinking of a battleship at Scapa Flow in Orkney during World War Two has died.
Bert Pocock, 92, of Reading, was a regular visitor to Orkney to take part in commemorations for shipmates who lost their lives when the Royal Oak was torpedoed by a German U-boat in 1939.
Most of the 1,200 crew were asleep below deck, and more than 800 - including many boy sailors - died.
Mr Pocock was 17 at the time.
He said in 2004 of his survival: "I was a very lucky man."
Mr Pocock died at home with his family.
The Royal Oak wreck is an official maritime war grave.