Stewart Milne steps down as building firm's chief executive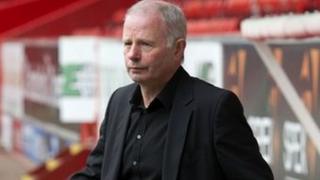 Stewart Milne has stepped down as chief executive of his housebuilding firm as the company presses ahead with expansion plans.
Mr Milne has been replaced by former group managing director Glenn Allison, who will focus on growing the group's homes and timber systems divisions.
Mr Milne will continue to provide overall leadership as executive chairman of the company.
He will focus on long-term strategy and business planning.
The Aberdeenshire-based firm's growth plans include a 40% increase in orders for timber systems and delivery of up to 5,000 new homes across Scotland and the north west of England in the next three to five years.
Mr Milne said: "Over the past few years as the economy has been picking up and confidence in our sector has been improving, we have been taking steps to ensure we are in the best possible position to capitalise on the upturn in house building and realise our growth ambitions.
"The time is now right for us to announce our strategic intent by formalising these plans which include Glenn formally taking up the mantle of CEO, a role which he has, to a certain extent, already been fulfilling during this period."
Part of the group's expansion plans include some high-profile developments, including those on the site of the Marcliffe Hotel in Aberdeen.
In addition, several new developments are planned in the coming months in both central Scotland and north west England.