Councillor quits Aberdeen festival role over funding concerns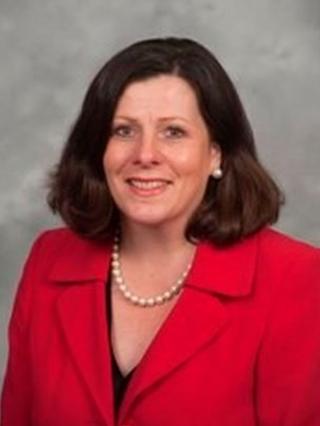 The chairwoman of the trustees at one of the north east's longest running cultural festivals has resigned.
Liberal Democrat councillor Jennifer Stewart has ended her involvement with the Aberdeen International Youth Festival (AIYF).
She told BBC Scotland she had "severe concerns" about the running costs of the festival.
Aberdeen City Council provided £140,000 of funding for the event. Other money is raised from corporate sponsorship.
Now in its 42nd year, the AIYF attracts thousands of young people from all over the world.
Mrs Stewart, who has been chairwoman of the festival's trustees since 2009. said: "Since about 2012 I have had severe concerns regarding the financial position of the festival.
"It's my view that there has been mismanagement of the budget. It doesn't really matter whether we're dealing with a housewife's purse, a small business or a multi-million pound company, you have to watch your budget and you have to reign in finance and watch what you're doing, and I really I don't believe that has actually been happening."
Mrs Stewart has not claimed anything illegal or dishonest has happened. She said she has raised concerns on numerous occasions about the way spending is controlled.
She added: "It's a festival that does bring things to the city but it operates now for about a week. There are several members of core staff that are employed full-time and I believe that the extra staff that we took on - their salaries cause us to be in that deficit.
"There have been occasions where sponsors withdraw for whatever reason but they could be in the program as a sponsor but haven't contributed. One particular example is having a participant coming from Trinidad who didn't pay their fees, didn't turn up and so there is a deficit of £15,700. Someone has to pay that."
Financially viable
Independent councillor Marie Boulton, another AIYF trustee, said: "Councillor Stewart was the convenor of the youth festival in the last administration so what we've been doing is trying to catch up and look at what has been happening, what hasn't been happening, how things have been paid.
"We've tried to get council officers more involved. We recognise that in today's climate you have to be very astute when you're dealing with finances in a charitable situation.
"I wouldn't say that she hasn't been listened to, but I'm afraid things take time to put in place."
The BBC understands that Aberdeen City Council has been making efforts in recent months to try and make the AIYF more financially viable in future.
A spokesman for Aberdeen City Council, said it had no comment at this time on Mrs Stewart's claims.