Aberdeen residents have 'low trust' in energy firms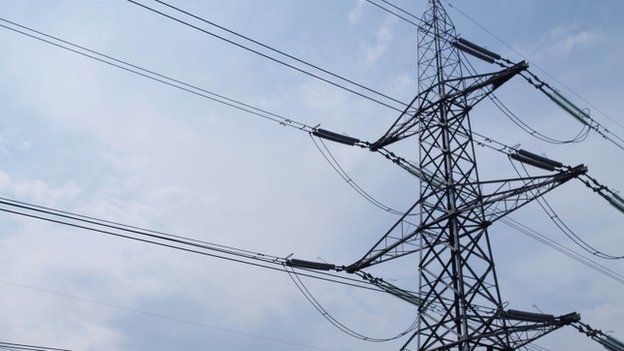 Most residents in Aberdeen do not trust gas and electricity providers to act in the best interests of consumers, one of the big six energy firms has said.
Centrica Energy said it canvassed the views of a group of 60 residents face-to-face and 500 by phone.
It was part of a series of events across the country looking at the UK's energy challenges.
Centrica said the views of people in Europe's oil capital would help inform public perceptions of the industry.
Almost 70% of those questioned by the energy firm, as part of its Energy Matters events, said they did not trust providers to act in the best interests of consumers.
More than 60% said they also did not trust the companies to act in the country's long-term interests.
Those taking part in Centrica's research described Aberdeen as a "tale of two cities".
The report on the findings of the study said there was "frustration" that economic prosperity was not always benefiting local people.
Road infrastructure problems and difficulties getting on the property ladder were two of the biggest concerns among the residents of Aberdeen.
Centrica said it carried out the work because it wanted the energy debate to involve consumers and not just politicians.
Gabe Winn, director of corporate affairs at Centrica Energy, said: "There has been a lot in the news over the past year about energy, because there are some really big questions we as a country need to answer - where is our energy going to come from in the future, how do we keep bills as low as possible and how do we do those things in an environmentally friendly way?
"At the moment that debate is being had by MPs in Westminster and by the national media and, with Energy Matters, we want to make sure it involves the people who matter most - the people in towns and cities across the UK like Aberdeen."
Related Internet Links
The BBC is not responsible for the content of external sites.