Remains of World War Two Junkers bomber discovered off Shetland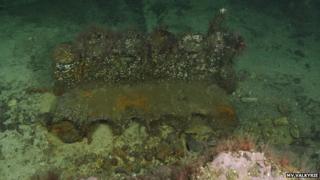 The remains of a World World Two German bomber plane have been discovered off Shetland.
The Luftwaffe Junkers 88 was shot down in 1944, with those who survived taken prisoner after swimming ashore.
Divers from the Stromness-based Valkyrie dive boat have now located the final resting place of the Junkers, off Lerwick.
Any living relatives of the airmen involved will be informed of an approximate location.