Tax dodgers targeted after registering for referendum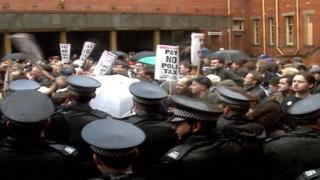 Tax dodgers who joined the electoral roll for the Scottish independence referendum are being warned they now risk being caught.
Aberdeenshire Council has said it is cross-checking the thousands who registered for the first time to see if any have outstanding tax bills.
Those arrears could go back many years, even as far as the poll tax.
The community charge was introduced into Scotland in April 1989, before being replaced by council tax in 1993.
The local government body Cosla said all councils have an obligation to collect outstanding money.