Officials back Aberdeen city centre plan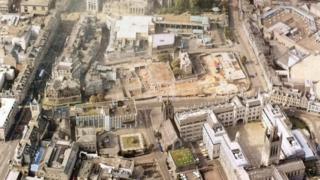 Controversial plans for the redevelopment of the site of the former Aberdeen City Council headquarters have won the backing of council officials.
Developers Muse plan to build a hotel and office complex on the city centre site following the demolition of St Nicholas house.
The £107m plan also includes building shops and restaurants.
A report to be debated by councillors next week recommends they give the scheme the go-ahead.
In 2011, more than 1,000 council staff vacated the 14-storey St Nicholas House building, which was erected in 1968, for the newly-refurbished Marischal College building.