Kinloss spaceport plan endorsed by Moray councillors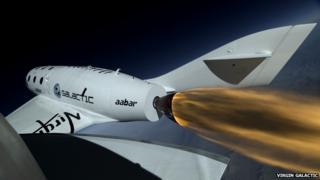 A bid to bring the UK's first spaceport to the former airbase at Kinloss has been endorsed by Moray councillors.
The UK government is considering potential sites and a consultation document has identified Kinloss as a possible location for the project.
The chair of the Moray Economic Partnership and the council's economic development committee, John Cowe, said it was a clear front runner.
The council said the economic benefits would be enormous.
Ministers want to establish the UK spaceport by 2018 - the first of its kind outside of the US.
Eight aerodromes have been shortlisted and Scotland has six of the potential locations.