Stonehaven beer festival changing time and place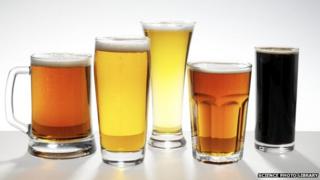 Stonehaven's annual beer festival is changing time and place.
The event, normally held in November, is moving to June next year, and will be held in a marquee in the town's Baird Park rather than the town hall, where it had been for the past five years.
The Midsummer Beer Happening will run from Thursday 18 June to 20 June.
Organiser Robert Lindsay said: "We are going to make the festival, bigger, better and more exciting than ever."
He explained: "This will not only help us let more people enjoy the Happening, it will also open up exciting new areas for the festival, such as a strand celebrating good food as much as we celebrate good beer.
"The world of beer has evolved almost beyond recognition since the first Stonehaven Real Ale Festival, with more styles of beers from home and abroad."
There will not be a festival this year as a result of the new plan.