Aberdeen's first rugby academy launched at Hillhead campus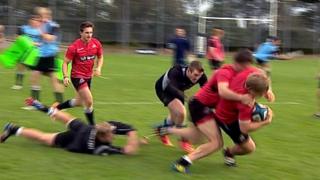 Aberdeen's first rugby academy has been launched.
The facility at the University of Aberdeen's Hillhead campus includes skills coaching, a rehabilitation suite, and nutritional advice.
Scotland head coach Vern Cotter said the new centre will benefit players in the north east of Scotland who want to make it to the national team.
It is the first of four new academies being introduced in Scotland by the Scottish Rugby Union.