NHS Grampian chairman to quit amid staff concerns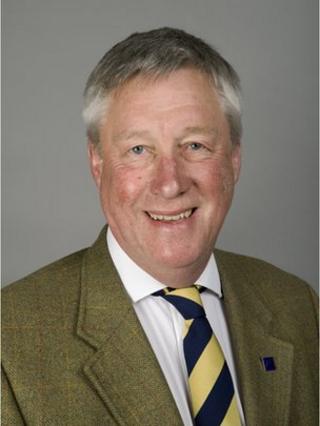 The chairman of NHS Grampian has announced his resignation, amid concern from senior clinical workers of a staffing crisis at the authority.
Bill Howatson, who has been in the job for almost three years, said there were "significant challenges", best tackled under new leadership.
Health Secretary Alex Neil thanked Mr Howatson for his dedication.
Last month, A&E consultants warned NHS Grampian that staffing shortages could be putting patient safety at risk.
Mr Howatson, who has served on the heath authority's board for seven years, said NHS Grampian had delivered major capital projects and vital services to patients.
He added: "However it is clear that NHS Grampian still faces significant challenges and I believe that to give future endeavours the best possible chance of success the health board should move forward under new chairmanship."
Accepting Mr Howatson's resignation, Mr Neil said: "Bill has spent the past three years leading NHS Grampian and I would like to thank him for his dedication and commitment.
"NHS Grampian has made significant progress in a range of areas, for example, providing truly modern patient care in new state-of-the-art facilities and redesigning maternity services.
"Of course the board continues to face challenges as it strives to meet the needs of local people and deliver safe and effective care."
In September, casualty consultants raised concern about staffing shortages at Aberdeen Royal Infirmary, with one medic describing the situation as a "perfect storm".
It was the second time doctors had voiced concern, after saying in June they would not be able to provide the safe care of patients because of staffing levels.
At the time NHS Grampian bosses said they were working hard to resolve the situation.
Mr Howatson will leave the authority at the end of the year and an interim chairman will be appointed until a permanent replacement can be found.