'No public inquiry' over offshore helicopters and commercial pressure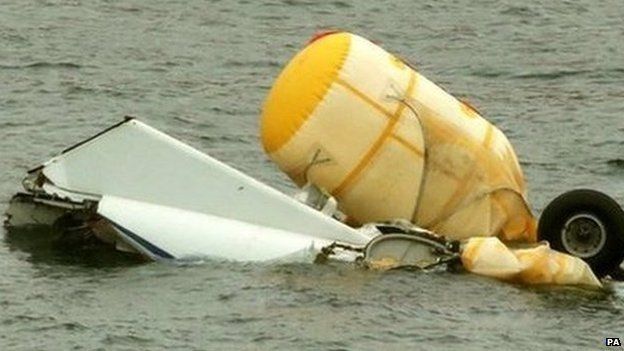 It follows a report by Westminster's transport select committee which claimed there was evidence commercial pressure could put safety at risk.
However, in its response, the Department for Transport said it had not seen any evidence to suggest that safety was being compromised.
It said the government did not support the call for a public inquiry.
The inquiry by the transport select committee followed the crash of a Super Puma helicopter near Sumburgh Airport.
Four passengers were killed when the helicopter ditched into the North Sea. The accident was the fourth of its kind in five years.
The government response noted: "We are pleased to note that the committee has found no evidence that the Super Puma helicopter is any less safe than other helicopters used in the UK offshore sector and that there is also no evidence to suggest that UK operations are any less safe than operations conducted by other states, particularly Norway, who operate under a similar safety regime in the same hostile North Sea environment.
"With regards to commercial pressure, neither the CAA, industry nor government has seen any evidence to suggest that safety is being compromised as a result of commercial pressure from the industry."
Robert Paterson, director of health, safety and employment issues at industry body Oil and Gas UK, said: "We are encouraged that neither the Civil Aviation Authority, the government nor the industry found evidence of commercial pressures adversely impacting on safety.
"This is an important reassurance for our workforce."
However, Jim McAuslan, general secretary of pilots association Balpa, said the situation was starting to feel like a "cover-up".
He said: "A public inquiry is the right solution. We are going to leave no stone unturned,"
And Aberdeen North Labour MP Frank Doran said he was "deeply disappointed" by the decision not to hold a public inquiry.
He said he believed there were "fundamental issues" which had not been dealt with, including the regulation of the industry.
Since the Shetland crash a number of new safety measures have been introduced, including a new underwater emergency breathing system, giving workers a better chance of survival should a helicopter crash into the sea.
Related Internet Links
The BBC is not responsible for the content of external sites.