Agency staff filling Shetland care vacancies for first time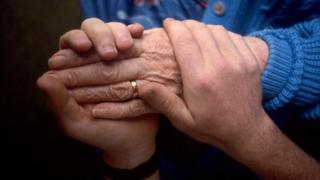 A union has expressed concern after agency staff were brought in to fill shifts at care homes in Shetland.
It is the first time the local authority has used the private sector to provide social care staff.
Unions said they were concerned the change in policy had been rushed through without full discussion and that there should have been another solution.
However the council said swift action had been needed.
Brian Smith, chairman of the local branch of the Unison union, said: "There has been no consultation with the unions.
"It would have been good to discuss it in advance."
'Hard-to-fill'
Simon Bokor-Ingram, director of community health and social care, said: "We have not used agency workers at the front line but we are having to now.
"When you need agency staff you need to get them quickly.
"We are looking at how we retain out existing staff but we have some hard-to-fill vacancies."