Aberdeen International Airport to charge drivers £1 for up to 10 minutes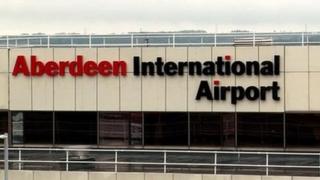 Drivers staying for up to 10 minutes at the Aberdeen International Airport forecourt are to be charged £1.
The forecourt is currently marked as drop-off only and the airport said the new charge is being implemented in an attempt to tackle "congestion and safety concerns".
Drivers wanting to stay for more than 10 minutes will be advised to use the short stay car park.
The charge will come into effect from 7 January.