Clothing of missing Shaun Ritchie recovered in Strichen area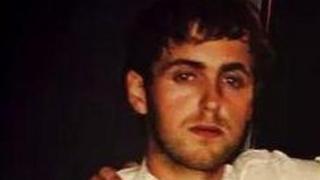 Clothing belonging to a 20-year-old Aberdeenshire man missing for a week has been found.
Shaun Ritchie was last seen with friends at a remote woodland area near Strichen sometime last Friday night into Saturday morning.
Inspector George Cordiner, of Police Scotland, said clothing identified as that of Mr Ritchie had been recovered.
He said the missing man may have been disorientated and seeking shelter, and it remained a missing person inquiry.
Insp Cordiner said there was no evidence of anything to the contrary.
Relatives earlier said the disappearance was a "nightmare".
Mr Ritchie was wearing grey jeans, a white t-shirt and a grey hooded top when he was last seen.