Oil company Weatherford to cut jobs in Aberdeen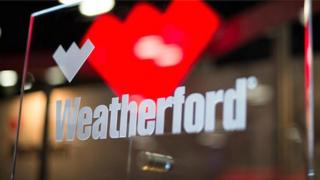 Oil company Weatherford International has confirmed it is making job cuts at its Aberdeen operation in response to falling oil prices.
The oilfield services company would not comment on speculation that 100 jobs would go.
It says it is aligning its cost structure to match the market environment.
Weatherford added that it will continue to adjust that structure as market conditions evolve.
In recent weeks hundreds of North Sea jobs have been cut by oil firms, including BP and Talisman Sinopec.
A recent oil summit in Aberdeen heard industry body Oil and Gas UK call for "meaningful action" from government in order to tackle major challenges facing North Sea operators.
The organisation wants urgent tax cuts amid falling oil prices and rising costs.
It also wants a new oil and gas regulator in place as soon as possible.
The UK Treasury said it was working with industry leaders "as a matter of priority" to address the challenges the industry faces.