Aberdeen contrails caused by military Typhoon jets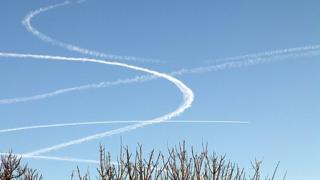 Unusual shapes of contrails in the skies over Aberdeen were caused by military jets.
The sightings on Thursday caused a flurry of social media activity as people posted photographs and sought an explanation.
Aberdeen International Airport later said the contrails were caused by two Typhoon aircraft exercising about 30 miles off the coast.