Shetland firearms teenager to appeal against three-year sentence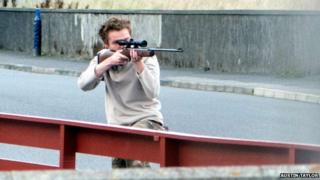 A teenager who sparked a firearms incident in Shetland is appealing against his sentence.
Samuel Barlow, 16, was handed the three-year custodial sentence this month after the incident in September.
Lerwick Sheriff Court heard Barlow, who was was armed with an air rifle, could have been shot by firearms officers.
He admitted assault and threatening behaviour. An appeal has now been lodged at the Criminal Appeal Court in Edinburgh.