NHS Grampian asked to apologise over heart patient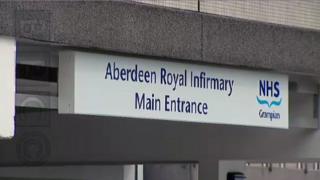 NHS Grampian has been told to apologise after a complaint about a failure to provide a patient who later died with a proper level of treatment was upheld.
An investigation found earlier surgery could have increased the chance of survival for the heart patient at Aberdeen Royal Infirmary.
The patient, known as Mr A, was admitted in January 2012 with severe chest pain.
The Scottish Public Services Ombudsman requested the apology to relatives.
A problem was only picked up two-and-a-half days after the man's admission.
He was scheduled to undergo surgery, but died in the anaesthetic room before the operation could begin.
The health board said it had accepted SPSO recommendations and would act on them accordingly.