Brenda Page murder: Police to reinvestigate 1978 killing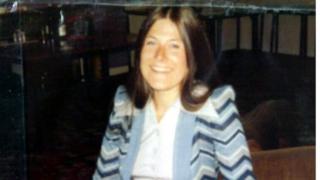 The unsolved murder of a scientist in Aberdeen in 1978 is to be reinvestigated.
The Lord Advocate has instructed Police Scotland to examine the death of Dr Brenda Page, 32, again. Her body was found in her flat in the city's Allan Street.
It is hoped that advances in DNA technology can lead detectives to her killer.
The genetic scientist was working at the University of Aberdeen at the time.
She had also been supplementing her income by working as an escort.
Lord Advocate Frank Mulholland QC said: "We continually review unsolved homicides and I have decided this is a case which should be reinvestigated.
"The re-investigation of this case will be conducted by Police Scotland, North Major Investigation Team headed by Detective Superintendent Malcolm Stewart under the direction of the Cold Case unit, the specialist team based at Crown Office which examines historic cases.
Det Supt Stewart said: "Dr Brenda Page was found murdered within her home address in Aberdeen on 14 July 1978.
"The evidence gathered during the initial investigation in 1978 and in the years that followed will form the basis of our enquiry.
"However, we urge anyone who has information regarding this crime to contact Police Scotland."