Aberdeen City Council opposition SNP group has new leader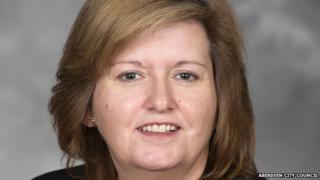 The opposition SNP group on Aberdeen City Council has a new leader.
Councillor Jackie Dunbar takes over from Callum McCaig, who is now the MP for Aberdeen South.
He has already resigned as a councillor, which will spark a by-election.
Kirsty Blackman, who was voted in as MP for Aberdeen North, will decide her future on the authority in the coming days. Aberdeen City Council has a Labour-led administration.