Aberdeen International Airport lounge evacuated over security alert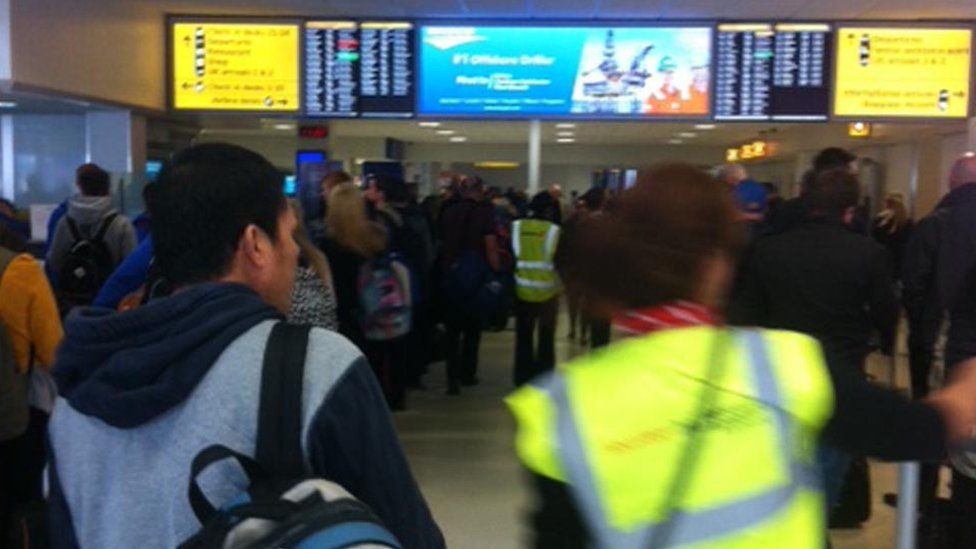 The departure lounge at Aberdeen International Airport was evacuated over a "suspicious" item.
Police were called to the main terminal at about 09:40.
A spokesman for the airport told BBC Scotland that the lounge area was cleared for about 15 minutes while it was searched.
About 400 passengers had to be re-searched at security following the alert. Incoming flights were held on the tarmac during the operation.
A spokesperson for Aberdeen International Airport said: "Police were called to a report of a suspicious item.
"The terminal was evacuated as a precautionary measure and the incident has since been stood down.
"Passengers are now being reprocessed through security as the airport returns to business as usual."
Related Internet Links
The BBC is not responsible for the content of external sites.