Probe into baby trolley glue incident at B&M store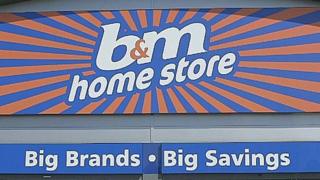 An investigation has been launched after a baby's hands got stuck on a shop trolley which had been smeared with fast-setting glue.
A mother was in the B&M store at Aberdeen's Kittybrewster retail park with her child when the incident happened on Saturday afternoon.
She sought staff help for the 14-month-old and between them the baby's hands were loosened from the trolley.
It was found that other trolleys had been targeted at the front of the shop.
Store manager Dave Farquharson said an investigation had been launched to track down the culprits, including reviewing CCTV footage.
He said: "I really don't understand the mindset of individuals who would have thought it would have been a prank."