Concerns for schoolchildren after new Aberdeen bridge opens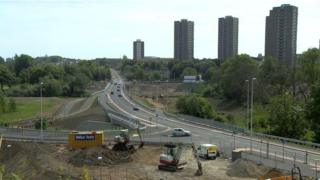 Concerns have been raised about increased traffic levels in the Danestone area of Aberdeen following the opening of a third Don crossing.
The £22.3m Diamond Bridge linking Danestone and Tillydrone was opened last month.
Local councillor Gill Samarai has said more traffic on Danestone's Laurel Drive could pose a danger to children using that route to go to school.
Aberdeen City Council is to assess the need for a school crossing in the area.