Glass viruses exhibition at Brodie Castle near Forres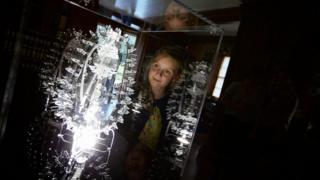 A Bristol-based artist's representations of viruses are being exhibited at Brodie Castle as part of the Findhorn Bay Festival.
Luke Jerram's exhibition Glass Microbiology opened over the weekend at the National Trust for Scotland property at Brodie, near Forres.
The six-day Findhorn Bay Festival will run from Wednesday at venues in and around Findhorn in Moray.
Its events will celebrate music, comedy, science and architecture.