Police investigate Aberdeen City Council website 'hack'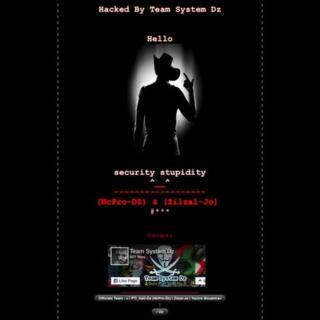 An alleged hacking attack on Aberdeen City Council's website has now been reported to the police.
The authority's homepage was replaced on Saturday evening by a message claiming to be from a group called Team System DZ, saying "Security Stupidity."
The council said no personal or financial data was held on the site.
It has reported the matter to Police Scotland which said it was liaising with the council to determine the circumstances of the incident.