Council apology over trees planted on football pitch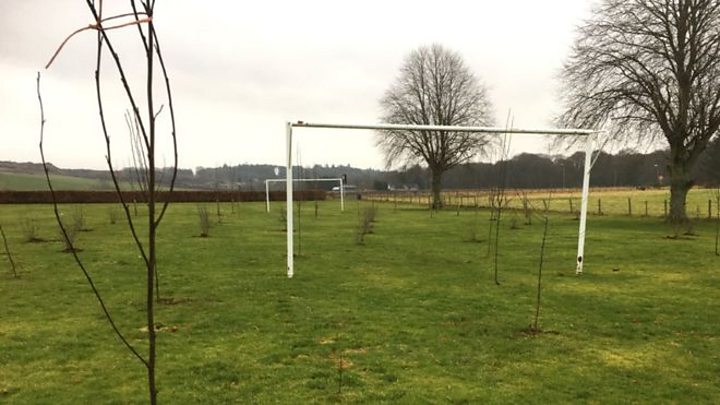 A council has apologised after trees were planted on a football pitch.
The trees appeared at the pitch at Logie Durno in Aberdeenshire, sparking social media reaction.
Aberdeenshire Council was contacted, and the local authority said the intention was to turn over part of the area for "biodiversity" - but talks would now be held with the community.
A spokeswoman said: "It would seem that we were barking up the wrong tree with plans for this site."
'Sorry for inconvenience'
The spokeswoman said of the site: "Anecdotally it was rarely used. However it is clear now that the community were not engaged with this plan.
"As such, we are going back to first principles with them so they can help us decide what this area should be used for.
"There are full pitches immediately next to this area for community leisure use and the trees will remain on this site until we can come to an agreement with residents.
"We are sorry for any inconvenience this has caused."
On social media, people had been quick to poke fun at the situation.
One person wrote: "Are they playing tree a side?"