Images of Scapa Flow warship scrap sites dive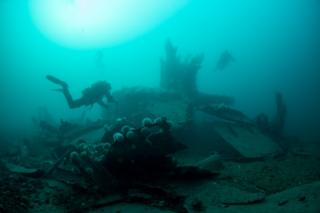 Photographs have been released showing a dive to the scrap sites of the German's World War One High Seas Fleet in Scapa Flow, Orkney.
Marine archaeologists from Orkney Research Centre for Archaeology (Orca), the University of the Highlands and Islands Archaeology Institute and divers from SULA Diving completed the dive last week.
The investigation formed the second phase of the German High Seas Fleet Scrap Sites archaeology project.
Warships in the fleet were scuttled, before being raised and scrapped for the metal.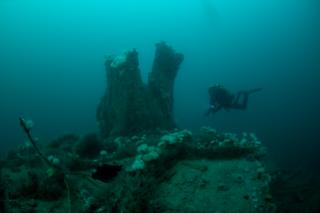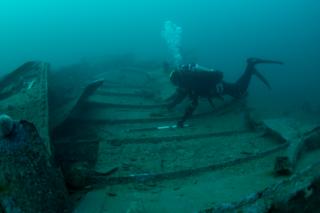 Salvage work in the 1920s to 1940s raised battleships, battlecruisers and destroyers from the seabed for scrapping at dockyard sites such as Rosyth on the Firth of Forth.
However, parts of these ships still lie on the seabed today.
The project is designed to "showcase the significant wreckage" of the scrap sites of the German High Seas Fleet and is being conducted on behalf of Historic Environment Scotland.
The research aims to shed further light on the debris and to identify from which ships the wreckage originated.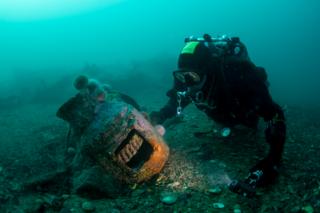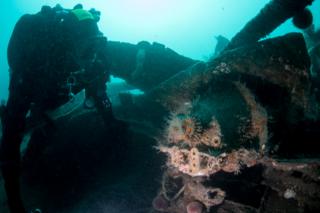 Orca marine archaeologist Sandra Henry said last week's dive concentrated on sites located through a side scan sonar survey completed in the earlier phase one.
"We recorded and documented extensive remains of the First World War fleet that still lie on the seabed," she said.
"The conditions underwater were perfect and visibility was good, allowing the divers to take some excellent photographs and video footage while recording and surveying the wreckage left behind following the inter-war salvage efforts on the scuttled German High Seas Fleet."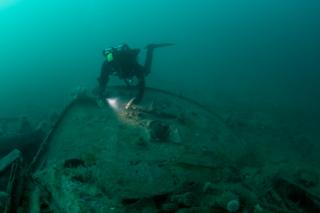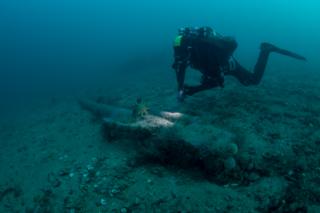 All pictures copyrighted.