Elgin flood alleviation scheme officially opened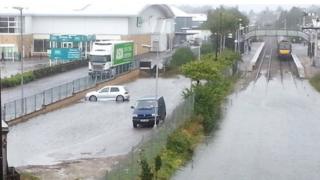 A major £86m flood alleviation scheme for Elgin has been officially opened.
The project - which took almost five years to complete - is aimed at protecting more than 1,000 homes and businesses.
The Elgin scheme is one of the biggest ever undertaken in Scotland.
In August 2014, partially-completed flood alleviation schemes in Moray were said to have saved hundreds of homes and businesses.