Transition Extreme bike track plan being considered for Cults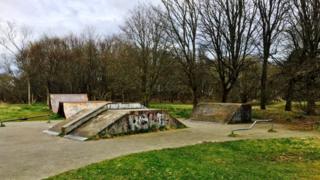 A new adventure bike trail could be built in the Aberdeen suburb of Cults.
Extreme sports centre Transition Extreme is working with the city council with the aim being to an area into a mountain bike and BMX track.
The so-called 'pump' circuit would allow cyclists to race and do tricks.
Youngsters in the area are involved in the early planning stages.