Insurance fraud warning for Orkney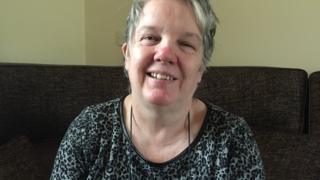 People in Orkney are being warned to be aware of a scam which sees insurance policies set up for people with no connection to the islands.
Karen McPhee from Stromness was sent details of a policy for someone who had never lived at her address.
Experts said such policies were usually set up on behalf of people living in areas where premiums were higher.
The Insurance Fraud Bureau (IFB) said criminal gangs set up so called "ghost brokers" to perpetrate the fraud.
Ms McPhee was contacted by fraud investigators after she reported the problem.
"The tendency might be to just chuck it in the bin, but I was told that had I not contacted the insurance company we could potentially have had problems," she said.
The IFB's Director Ben Fletcher said the fraudsters often advertise on social media offering better deals on insurance.
"But in reality it's just a scam. One of the things they'll often do is use rural addresses in an attempt to dupe the insurance companies," he said.
Cover cancelled
The scams are often orchestrated from cities like London, Birmingham and Manchester where motor insurance costs are very much higher.
"In Orkney our insurance costs can be a lot lower, sometimes by several hundred pounds," said Ms McPhee.
After she had alerted officials the policy set up at her address was immediately cancelled, leaving the motorists involved without any cover.
"It then goes on to the police database, and also the motor insurance fraud database," she said.
"Then, of course, the police will stop the car, and will say to the person 'your insurance details?' The police put it through the computer and go 'No, you haven't got any insurance.'
"But if I hadn't have phoned about it that could have potentially become a problem in the future had they had an accident and the insurance was still showing."
The Insurance Fraud Bureau said it was difficult to estimate the scale of the problem. But Ben Fletcher said roughly a quarter of the reports that it gets on its anonymous reporting phone line - called Cheatline - relate to application fraud.
He said "The Association of British Insurers estimate that application fraud could be up to four thousand attempts every week."